By Reporter Staff
March 21, 2018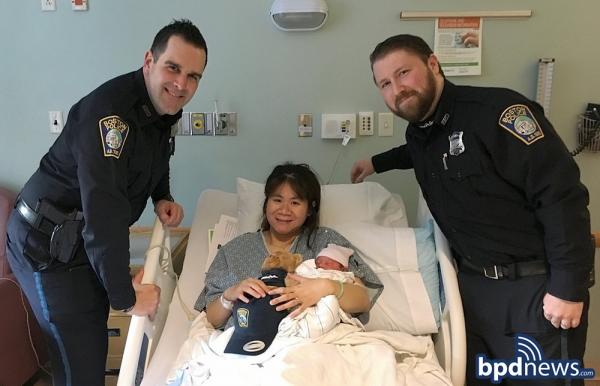 Boston Police officers were in the right place at the right time to lend a helping hand to the city's newest resident on Tuesday morning.
According to Area C-11 Captain Tim Connolly, at about 4:30 a.m., Officers Butler and Carey were conducting an investigation at the corner of Adams and King streets when they were approached by a man saying a woman he was with was going into labor. Butler ran across the street to find a woman giving birth in a vehicle in a driveway.
He observed the woman delivering the baby. He and the mother caught the baby in their hands. Butler then lifted the child's head and unwrapped the umbilical cord from around its neck, at which point the baby began to breathe and cry.
EMS arrived to transport mother and child to Tufts Medical Center.